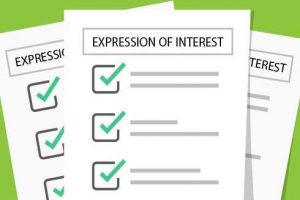 CONSULTANCY TO REVIEW, UPDATE AND AUTOMATE M&E MANAGEMENT INFORMATION SYSTEM
Reproductive Health Uganda (RHU) with support from WISH project, invites bids from competent and experienced individual consultant(s) or firm(s) to submit applications or interest for developing a mobile application for outreach data collection and linking M&E Management Information Systems.
BACKGROUND: Reproductive Health Uganda, with support from DFID through the International Planned Parenthood Federation (IPPF) is implementing a three-years Women's Integrated Sexual Health Lot 2 Project (WISH2ACTION) aiming at transforming the lives of millions of women and girls. The WISH2ACTION is a multi-country program implemented by 11 IPPF Members association (MA) and a consortium of 6 partners. The project seeks to provide integrated and holistic reproductive healthcare to 2.2M additional users of contraception across 16 countries in Africa and South Asia from 2018 to 2021. In Uganda, RHU WISH2Action project is implemented in 6 regions including Central, Acholi, Lango, Bugisu, Bukedi and Busoga regions. The overall goal of the project is to reduce maternal mortality through increased access to voluntary permanent and long-acting reversible contraceptives among vulnerable women and young people.
JUSTIFICATION: The development of an automated mobile outreach data collection application and linking it to RHU DHIS2 will allow timely data retrieval and processing. Real-time tracking and reporting of our service delivery information enables swift tracking of performance and measuring project contribution to organization strategic plan.
PURPOSE OF THE ASSIGNMENT: The main purpose of this assignment is to review and Update the RHU Management Information Systems (MIS), develop a mobile application for outreach data collection and link to RHU DHIS2.
Click here  to download the detailed Terms of Reference
Interested applicants are requested to submit the following documents:
Technical proposal
Financial proposal
Please send the above documents in a good label application enveloped or email with Title: "Technical and financial proposal for review and automating M&E Management Information System for RHU"  should be handed in not later than February 21st 2020, to procurement team abasiima@rhu.or.ug,  and cc dserubiri@rhu.or.ug, anagudi@rhu.or.ug