What we are up to!
We are dreaming of a Uganda where everyone's SRHR are fulfilled and protected without discrimination! Reproductive Health Uganda (RHU) established in 1957, is continuing to champion, provide and enable universal access to rights based SRHR information and services to vulnerable and undeserved communities especially young people (15-30 Years).
As a Member Association of International Planned Parenthood Federation (IPPPF), the world largest SRHR organisation, RHU continues to advocate, accelerate access to priority integrated Sexual and Reproductive Health services amidst complementing government efforts to increase access to SRHR services and information.
What is the IUD?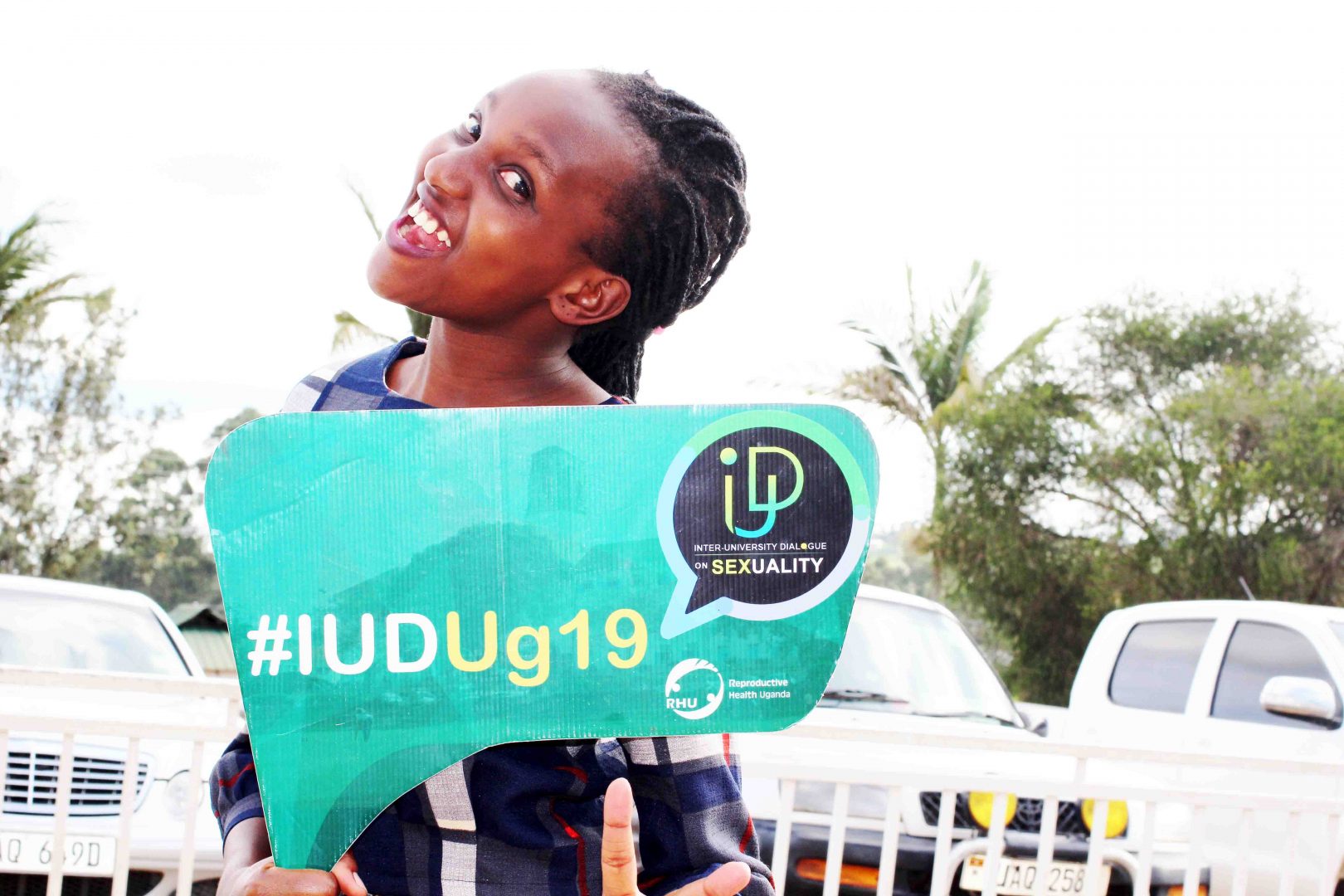 Targeting over 1000 state and non-state actors in higher institutions of learning, the Inter University Dialogue (IUD) is an annual one-day Uganda National interactive Sexuality advocacy platform that brings together students, top academia, cultural, religious leaders, health professionals, media and policy makers in higher institutions of learning directly for a Sexual Health conversation in pursuit of safer spaces for all students.
#IUDUg19 aspires to promote Sexual health as a fundamental human right to all people without discrimination. It is tailored to move with the rest of the world to commemorate the World Sexual Health Day.
Our theme:
The #IUDug19 will be held under the theme "The Role of Culture and Religion in Promoting Better Sexual Health Outcomes."
We also hope that the #IUDUg19 will increase awareness on the role of culture and religion in shaping positive discussions on Sexuality Education in Uganda today, be a listening and learning avenue for policy makers at different levels to Young people's life experiences which can shape and promote responsive policies for addressing better health outcomes. We want to empower young people to progressively participate and share opinions regarding policy development and performance in Uganda will be realised
How do i register?
Click link to register for free Here